Mullen & Company
A General Practice of Law Including, Corporate Commercial, Residential and Commercial Real Estate Conveyancing, Wills and Estates, Family Law and Civil Litigation in Calgary Alberta
We offer services in English and Spanish. Se Habla Español!
We provide the Services of a Barrister, Solicitor, Notary Public and a Commissioners of Oaths and that we Notarize documents in English and Spanish
Why Choose Mullen & Company?
Experience: Paul Mullen has been a part of the Alberta legal community for more than 30 years.
Ethics and high standards of practice: We are a family-oriented practice, committed to maintaining high ethical standards.
Professional linkages: We use the Professional linkages to provide the best service and advice to clients.
Bilingualism: We are proud to have Spanish-speaking individuals at our Law Firm.
Commitment to sharing knowledge: We are committed to providing each client with a full understanding of the legal options available.
Mullen & Company offers Services in our core areas of Wills, Estate Law, Real Estate and Business Law to clients across Calgary, Okotoks, High River.
Mullen & Co will be moving our offices effective August 26, 2022. The new address will be #118, 8989 Macleod Trail SW, Calgary, Alberta, T2H OM2, Canada
Law Firm in Calgary AB
Mullen & Company focuses on transactional work for small-business owners and individuals within the South Calgary community. We offer clients effective services in the areas of wills, estate law, real estate and business law.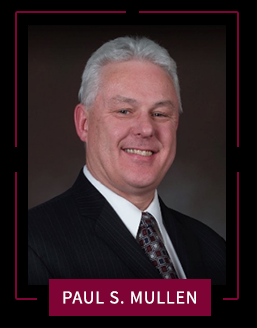 Meet our team at Mullen & Company.

View Blogs by Mullen & Company.