About Mullen & Company
Calgary Law Firm
Mullen & Company focuses on transactional work for small-business owners and individuals within the South Calgary community. Our Law Firm offers clients effective services in the areas of wills, estate law, real estate and business law. We stand apart for several reasons, which include:
Experience: Paul Mullen has been a part of the Alberta legal community for more than 30 years. We work with several highly valued staff members, often the first point of contact for our clients. Our staff have worked in the legal field for as many as 30 years each.
Ethics and high standards of practice: We are a family-oriented practice, committed to maintaining high ethical standards. We are a welcoming firm that appreciates enquiries from clients from all walks of life. When we advise clients, we do so with a targeted focus on what is in their best legal interests.
Professional linkages: Through serving hundreds of clients annually in the areas of incorporation, wills and estates, and real estate, we have developed important relationships with mortgage brokers, bankers, realtors and other members of the local business community. We use these linkages to provide the best service and advice to clients.
Bilingualism: We are proud to have Spanish-speaking individuals at our firm and to offer services to members of the local Hispanic community.
Commitment to sharing knowledge: We offer downloadable forms in Spanish and English to assist clients with their legal needs. We are committed to providing each client with a full understanding of the legal options available.
Information/Downloadable Forms
Finding your way through the legal system can be complicated, frustrating, and expensive. At Mullen & Co., our goal is to ensure that your legal needs taken care of through efficient, friendly and experienced service. Please browse through our site, and feel free to contact us with any questions or concerns you may have.
Download the appropriate form, fill out, and send to us for a quick start on your legal needs. pmullen@mullenco.ca
Feel free to Contact Mullen & Company for help or more information.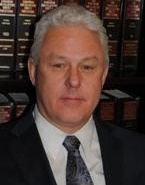 Paul S. Mullen
Paul S. Mullen was born in England, but has lived in Canada since he was 9. He married in 1980, and graduated from the University of Alberta Law School in 1985 & was admitted to the Alberta Bar in 1986. Paul's law practice focuses on Real Estate, Corporate Commercial Transactions, Wills & Estates, and Litigation. Paul lived in Colombia for two years, and is fluent in Spanish. In addition to being a father and a grandfather.